Latest News from AromaTree
Free Neal's Yard goody bags with every 60min or longer treatments during September with Me at Neal's Yard Remedies treatment room in Norwich. Contact me to book. READ MORE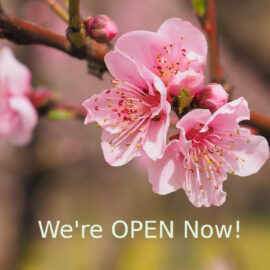 I'm delighted to confirm that AromaTree at Neal's Yard has re-opened as of the 12th April 2021.It's so exciting to be able to see you all again!Please contact me if you would like to... READ MORE
🌺 Mothers Day Special Offer 🌺
Free gift of either an AromaTree citrus bliss lip balm or fresh energising roll-on if you book
directly with me CONTACT
Available only on 24th & 25th March. 
Hurry, only a few slots left

Bookings can be made directly through Neal's Yard's secure online web portal.
Simply create an account and then choose a date and time that best suits you.

Cancellation Policy
In order that I can provide my clients with excellent customer service and appointments when they need them, 24 hours notice is required for any cancellations. 100% would be payable if you cancel within 24 hours as costs are still incurred and bookings can't be taken for this period. Thank you for understanding.